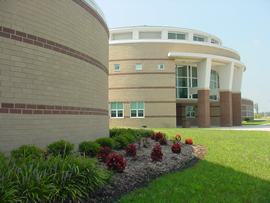 Our School Board holds a strong belief that our facilities are community facilities and wishes to allow the use of our facilities for programs that benefit the community when they are not needed for our regular educational programs.
Certain restrictions and requirements apply to protect public property and educational funding.
We cannot allow the use of facilities for private events such as weddings, receptions, birthday parties, anniversaries, family reunions, baby showers or similar activities.
We cannot allow the use of any new school during its first year of operation (so that we can assure that all aspects of the instruction programs receive priority attention).
Applications must be submitted through the FMX online program. The link to FMX is listed under the "Community" tab. The principal's office must receive the application no later than 21 days before the event date.